BOOKING INSTRUCTIONS – ** IMPORTANT PLEASE READ ALL INFORMATION

We are often booked out weeks ahead so we strongly advise our families to book their nannies in advance for an appropriate number of hours each day.  This way you can plan your activities around when your nanny is there to help you.
TIP: Please ensure you book for the actual hours & days you require your nanny for.  If you only choose the min booking time of 4 hours per day, or a minimum amount of days, your nanny will be available for other families to book with her for the remaining hours of that day and she may not be available once you are in Bali to extend your booking.
How do I make a booking?

Choose

a range of dates or each

individual date

you require the nanny.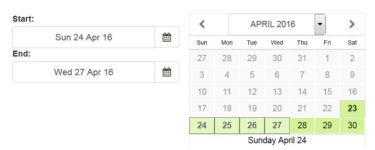 2. Please choose the "service you require for your booking
TIP: You can add additional services including extra dates from the booking form page by choosing "Add to Booking"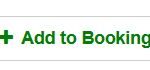 TIP: You do not need to submit the booking form multiple times for different days, after adding each of the dates you require, submit the form once only
Once you choose your nanny, please input how many hours per day you require the nanny for "(up to 2 children) hours per day / (up to 3 children) hours per day" this will generate a COST for you (a deposit needs to be paid to secure your booking and once we have checked your booking, you will receive this deposit request in 24 – 48 hours
IMPORTANT: If you are NOT staying in the main tourist areas you will need to add "Nanny Travel fees" to your booking. You can add additional services including extra dates

from the booking form

page by choosing "Add to Booking"

TIP: You can adjust the start time each day directly with your nanny when you are in Bali (subject to availability)

TIP: If you require more than one nanny, or certain times and days, please put this in the Notes / Details section of the booking form.
Once you have chosen all of the your dates you require, fill in the booking form and submit (once only). A confirmation email will be sent to you with all the dates and times you requested.
Your booking will be submitted to our Admin staff.  YOUR BOOKING IS NOT CONFIRMED AT THIS STAGE.  Your booking will be assessed and may need to be modified to meet availability. We will always try to place the same nanny for your whole booking.
You will receive an email within 24 hours requesting payment of your deposit to secure your booking. TIP: You have 2 days to pay this invoice before your booking is cancelled and released back into the availability calendar.
Once your deposit has been paid & your booking is accepted, you will receive an email confirming your booking is approved and you will receive a booking confirmation with all the details you require including the nannies name & direct contact details.
General Booking Rules – All Nannies & Babysitters 
Min 1 Days notice for all bookings via the internet, if you are in Bali already and would like a nanny, please contact our office ph:

0812 3795 3463
Cost = $6.50 – $9.50 per hour (65,000rp – 95,000rp per hour) depending on your requirements

Max 2 Children per nanny, 3 is allowed on request and approval (dependent on age)

All Casual Babysitters

–**Min 4 hours per day per booking session (Any Season)


All long term nannies

–**Min 6 hours per day (Low Season) & 8 hours per day (High Season)
All Nannies & Babysitters -**Max 12 hours per day per booking session

A booking deposit will be required to secure your booking & requested via email after your booking has been submitted.  Payment is via

Credit Card or

PAYPAL only

.  You do not need a PAYPAL account to pay for this; you can use a credit or VISA debit card.
The balance of your booking will be paid directly to your nanny
Booking deposit payment will be required

to secure your booking

, if this is not received, your booking will be

cancelled

to make way for other families that require those dates.
Earliest Nanny Start time = 7am
Latest Nanny finish time = 1 – 2am
Min 10+ hours between finish time and next start time. e.g. Your nanny finishes at 1am, next start time cannot be before 11am the next day.
If you require your nanny to work 2 shifts in a day -e.g 10am-2pm / 6pm – 10pm, there will be an additional travel fee (for returning) of (100,000rp – approx $10 per day)
Some areas attract outside the main Kuta area attract a small travel fee because they are 1+hour travel time. Jimbaran, Nusa Dua, Tanjung Benoa, Canggu $5 per day.
Uluwatu, Ubud, other areas $8 per day. Please note we do not service all areas of Uluwatu and some areas have a 6pm finish time.
Our nannies are happy to attend outings with your family. All theme park entries are to be paid by you. The nannies are entitled to "Locals Rates" so the admission price is cheaper.
Booking Terms & Conditons can be found here