Bali Babysitting -Information for your trip to Bali
If you are looking for a Bali Babysitting service or Bali Nanny,, you have come to the right place! We are here to help you enjoy your holiday to the island of Bali and ensure that the Bali Babysitting Service you choose is the BEST!
We have put together some hints and tips to make your holiday that much easier …
** Food Allergy information below
Please feel free to Download our Bali Tips & Travel Planner for holidays with babies or small children!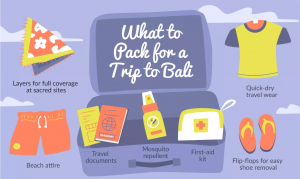 Helpful Hints Top Tips
*Always keep your drivers number handy in case you need him!
*Always carry a few of the business cards of where you are staying, you can give these to the taxi driver with the address on them to get you home at the end of a long day!
FOOD ALLERGY INFORMATION – BALI
COPY THIS TEXT (PASTE IT IN A WORD DOC AND CHOOSE WHICHEVER FOOD FROM THE LIST YOU REQUIRE)
ENGLISH
IMPORTANT ALLERGY INFORMATION:
This person has a severe allergy to the following foods –
Fish
Seafood
Pork
Peanut /Nuts
Dairy
Eggs
This person cannot eat any of these foods or any foods that have been cooked together including in the oil. If this person eats these foods they will need to go to hospital.
INDONESIAN
INFORMASI PENTING TENTANG ALERGI
Orang ini memiliki alergi yg parah terhadap makanan berikut:
Fish = ikan
Seafood = seafood
Pork = daging babi
Peanut /Nuts = kacang-kacangan
Dairy = makanan/minuman yg berbahan susu
Eggs = telur
Orang yang bersangkutan tidak bisa makan makanan tersebut walaupun makanan tersebut sudah dimasak (dicampur) dengan makanan lainnya atau hanya minyaknya sekalipun. Jika orang yang bersangkutan makan makanan tersebut, mereka harus pergi ke rumah sakit secepatnya untuk mendapatkan perawatan
** We suggest you print several copies and take it with you to Bali