Bali Babysitting -Information for your trip to Bali
If you are looking for a Bali Babysitting service or Bali Nanny,, you have come to the right place! We are here to help you enjoy your holiday to the island of Bali and ensure that the Bali Babysitting Service you choose is the BEST!
We have put together some hints and tips to make your holiday that much easier …
** Entry Requirements into Bali
** Food Allergy information

** Emergency Contacts
Please feel free to Download our Bali Tips & Travel Planner for holidays with babies or small children!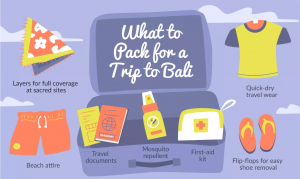 Bali Entry Requirements
As at 27 January 2023
Always check  – https://www.smartraveller.gov.au/destinations/asia/indonesia
Step 1.
Visa On Arrival
Each person traveling in your party is required to obtain a (VOA) Visa on Arrival – 500,000rp (Approx $50 AUD).
This VOA can be purchased / paid for at Bali Airport or online up to 72 hours prior to your travel.
Below is the official Immigration link for payment of VOA.
*Please be aware of visa agent's and fake links. The VOA should not cost you more than approx $50 AUD per person (depending on the exchange rate).
A single entry visa is valid for 30 days.
https://molina.imigrasi.go.id/
Step 3.
International Vaccination Certificate
Currently, it is required that all travelers entering Bali have 2 x COVID vaccinations (only) and provide an international vaccination certificate when boarding a flight in Australia.
* Children under 18 do not need to be vaccinated, they automatically take on the vaccination status of thier parent (vaccinated)
Medical Exemptions
Bali is accepting medical exemptions for COVID vaccines and the following is required as proof when boarding a flight from Australia
– Detailed Medical Letter from GP outlining medical exemption for "an acute medical illness" and contradaention to all of the (named COVID vaccines) available
– Green Tick on your Medicare App (which you will receive with a legitimate exemption)
– Jetstar / Qantas – apply for pre-approval to fly and show the approval email
– Virgin and Batik / Malindo (show the documents listed above at the desk)
* Children under 18 do not need to be vaccinated, they automatically take on the vaccination status of thier parent (exempt)
Handy Tip!
Always keep your drivers phone number handy in case you need him!
*Grab a few business cards from him and put them in your wallet etc
Bali International Medical Centre is the best option for tourists needing medical assistance of any sort. We insist you take travel insurance prior to travelling to ensure you are covered should anything happen.  You will receive top class treatment at this facility & your nanny, hotel / villa can assist you should you need an ambulance.
BIMC Accident & Emergency +62 361 761263
If you have any issues at all while in Bali and your children or anyone in your traveling party become ill or you need urgent help or assistance, please do not hesitate to call our Balinese Manager Kadek. Kadek will help you with any of your needs where this type of assistance is required.
Step 2.
Electronic Customs Declaration Form
The customs declaration form can now be completed online up to 72 hours prior to travel.
1 x form per group / family of travellers (not individual forms)
You will be issued with a QR Code.  Make sure to take a screenshot / photo / print this form so it can be scanned at immigration when you arive in Bali.
Step 4.
Download the Indonesian Covid App on your phone (before you leave Australia).
Local authorities and travel providers will require you to use Indonesia's COVID-19 Peduli Lindungi app on arrival. Download the app before you arrive.
FOOD ALLERGY INFORMATION – BALI
COPY THIS TEXT (PASTE IT IN A WORD DOC AND CHOOSE WHICHEVER FOOD FROM THE LIST YOU REQUIRE)
ENGLISH
IMPORTANT ALLERGY INFORMATION:
This person has a severe allergy to the following foods –
Fish
Seafood
Pork
Peanut /Nuts
Dairy
Eggs
This person cannot eat any of these foods or any foods that have been cooked together including in the oil. If this person eats these foods they will need to go to hospital.
INDONESIAN
INFORMASI PENTING TENTANG ALERGI
Orang ini memiliki alergi yg parah terhadap makanan berikut:
Fish = ikan
Seafood = seafood
Pork = daging babi
Peanut /Nuts = kacang-kacangan
Dairy = makanan/minuman yg berbahan susu
Eggs = telur